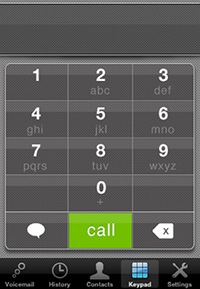 In July, Apple removed all Google Voice apps from the App Store. In response, the Federal Communications Commission sent letters to AT&T, Apple and Google. It asked AT&T and Apple about their individual roles in the removal of Google Voice apps and asked why they were removed. The FCC asked Google to provide more information about its Google Voice service and its relationship with Apple.
All three have since responded to the inquiry, but Google originally asked to have parts of its response redacted due to sensitive information about Google's relationship with Apple, including information about e-mail, telephone conversations and meetings between the companies. People have since submitted requests under the Freedom of Information Act to gain access to this information. In response to this and Apple's decision to release its complete letter, Google has now dropped its request for confidentiality with the FCC and its full response is available at wireless.fcc.gov/releases/9182009_Google_Filing_iPhone.pdf.
Previously redacted was Google's response to the FCC's second question:
"What explanation was given (if any) for Apple's rejection of the Google Voice application (and for any other Google applications for iPhone that have been rejected, such as Google Latitude)? Please describe any communications between Google and AT&T or Apple on this topic and a summary of any meetings or discussion."
The response details communication between Alan Eustace, Senior Vice President of Engineering & Research at Google, and Phil Schiller, Senior Vice President of Worldwide Product Marketing at Apple. During a meeting at Apple's offices on 10 April, Schiller told Eustace that Apple was rejecting the Google Latitude app. Then on 7 July, Schiller and Eustace spoke via phone and Eustace was informed that Apple was rejecting the Google Voice app. Apple's reason for rejecting the Google Voice app was that it duplicated the function of the iPhone dialer. Similarly, it rejected the Google Latitude app because it duplicated the function of the pre-loaded Maps app and included additional features that may confuse users.
The response states that there has been no communication between Google and AT&T on this topic.