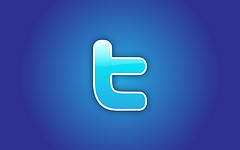 Evan Williams, the CEO of Twitter, has confirmed a new round of funding for Twitter in a blog post. Insight Venture Partners, T. Rowe Price, Institutional Venture Partners, Spark Capital and Benchmark Capital participated in this round, which Williams describes as "significant" without giving the actual amount raised.
According to the Wall Street Journal, Twitter could have raised as much as $100 million at a $1 billion valuation in this latest round of funding. This is quite an increase from its last round of funding in February, which valued the company at only $255 million, especially since Twitter has yet to monetize and generate revenue.
In his post, Williams also talks about Twitter's commitment to creating a great service and its search for investment partners that are dedicated to creating "a company of enduring value".
[Image from flickr.com/photos/joshsemans]