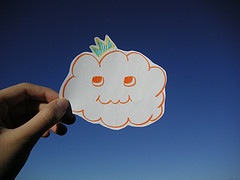 WordPress.com has announced that all of the blogs hosted on their service now have support for RSS Cloud. RSS Cloud allows for push notification on RSS feeds, so that when a new post goes up, it is immediately pushed to the RSS client, rather than the client periodically asking the server if there is anything new to download. The result is that subscribers will now get the latest post on a blog only a minute after it has been posted, rather than the next time their RSS client checks for new posts.
At the moment, this does not mean much for most users because the major RSS readers, such as Google Reader, have yet to support RSS Cloud. The only client available at the moment with support for it is River2.
As of late, there has been a debate over whether RSS is dead. More people are now looking to Twitter and other social networks for their news because it is often faster and provides a filtered stream of news. RSS Cloud could help RSS become more appealing because it allows news to be delivered much faster than before.
[Image from flickr.com/photos/kky]